7 tags
Most Controversial 90s Era Topics Dawson's Creek...
Through a compulsive binge of rewatching Dawson's creek because "I've only seen every episode once", I've found that while the heart wrenching love triangles may be the juicy draw that the WB advertised, there was a lot of 90's news stories shoved into the background.  Student-Teacher Affairs. Aired at around the same time that Mary Kay Letourneau was all...
14 tags
Predictions for the future of the women of Mad Men
It may not have been publicized enough you guys, but Mad Men is back. Basically its 1966 and everyone is pretty much exactly where we left them. But 1966 is gonna be such a fun year for the ladies and we got so much foreshadowing going on in the season premiere we should call it fiveshadowing. (Please hold while I pat myself on the back). Anyway, starting with everyone's least favorite...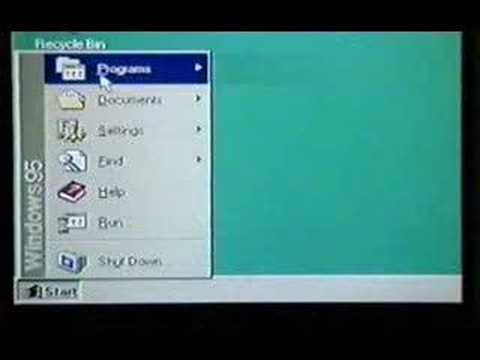 7 tags
4 tags
13 tags
why aren't you watching CAGED? →
After a while Teen Mom starts to feel like halloween candy; it looks so shiny and awesome but when you spend a day consuming it you realize you're going to hell. (That's a totally normal way to look at candy). If Teen Mom is Candy, then Caged is Pasta Primavera. Not totally healthy but kind of good for you.   If not just for Red : she's like if Jessica Biel played...
30 tags
10 tags
11 tags
14 tags
13 tags
30 tags
Capeside or Bayside? Dawson's Creek vs Saved by...
// ]] // ]] // ]] // ]] // ]] // ]] // ]] // ]] // ]]]]>]]> Saved by the Bell and Dawson's Creek were two shows that shaped my adolescence. Zack Morris could freeze time and Dawson Leery could cry on cue. One made being a teenager look super fun, the other made being a teenager look like the hardest thing that a human being will ever have to go through. But who would win in an ultimate...
2 tags
Watch
In case you've never seen an episode of Up All Night - start with this one. 
15 tags
Christina Applegate- The Evolution of the Modern...
I dont think there's been a celebrity who I've consistently envied/adored more than Christina Applegate. Sure ours is a quiet love, my reaction is generally, "oh good, I'm glad she's here". But after watching her for ten minutes, I realize her underappreciated awesomeness. And that she has a really awesome lipstick collection. When we first met Christina she was...
28 tags
New Girl, you made me love you- i didn't wanna do...
Dear New Girl, I thought you were a desperate marketing ploy to my demographic. the female 18-25 year olds that dont find family guy as hilarious their male counterparts. but New Girl you have a sitcom formula that seems to coincide with my affinity for "Understated TV Dramas Featuring a Strong Female Lead"  according to my boyfriend's netflix account. Its a formula not often...
5 tags
winter hiatus blues/Ode to the rerun
There's nothing quite as lonely as when your favorite tv shows hibernate for three weeks before christmas. I flip through my dvr furiously trying to satisfy my need for fresh entertainment. I consider an episode of a standby show , but i find myself outlining the plot in my head and doing a mini viewing in my head and leave myself feeling disappointed. Oh but its so different when its a...